We Live Free + Eat Local for Thanksgiving
Browse local turkey farms, order a Thanksgiving dinner, sources local fruit and vegetables for sides and more!
---
Arguably one of the biggest food holidays of the year, Thanksgiving is the perfect time to source local fruit, vegetables, and of course, turkeys, from farm and food producers across New Hampshire. Or, if you're not into whipping up a feast yourself, find a local restaurant or market near you offering pre-made Thanksgiving meals to-go! Browse a variety of resources below to source local food, order a turkey, or find a Thanksgiving meal, pie, or other locally made goods to pre-order.
Email our Communications Coordinator at colleen.stewart@unh.edu to add your Thanksgiving offerings or listing below.
NH DEPARTMENT OF AGRICULTURE, MARKETS & FOOD
Turkeys
Find below a list of New Hampshire turkey producers aggregated by the NH Department of Agriculture, Markets and Food. These farmers report the following prices being charged for fresh, eviscerated turkeys picked up at the farm: $3.50-$5.99/lb. Call first to check availability.
Beans & Greens Farm
245 Intervale Rd., Gilford
BeansandGreensFarm@gmail.com; 603-293-2853
Abenaki Springs Farm
188 Upper Walpole Rd., Walpole
603-209-7100
Bokaja Enterprises
1395 Battle St., Webster
kdrown@tds.net; 603-648-2520 or 603-470-6276
CJEJ Farm
Rt. 3, Columbia
cjejfarm@gmail.com; 603-922-3500
Harris Farm
Bradford
harrisfarm57@aol.com; 603-938-2923
Hermit Brook Farm
68 Plummer Rd., Sanbornton
603-286-4121
Hurd Farm LLC
11 Old Stage Rd., Hampton
HurdFarmLLC@yahoo.com; 603-944-6869
Meadowsend Farm & Sawmill
152 Old Holmes Rd., Hopkinton
603-496-9759
MONADNOCK FARM & COMMUNITY COALITION (MFCC)
MFCC has aggregated a growing list of six Monadnock area farms and grocery outlets that are selling turkeys. LEARN MORE
CO-OP FOOD STORES
Pre-order a Thanksgiving To-Go meal from the chefs at the Co-op Food Stores HERE
They are also offering pre-orders for fresh, whole Vermont turkeys HERE
LONGVIEW FARM
Source local vegetables from their pop-up farm stand November 10-12, 10am-4pm or November 17-19, 10am-4pm. LEARN MORE
CORNUCOPIA PROJECT
Thanksgiving Box is planned to include:  pie pumpkin, butternut squash, potatoes, carrots, beets, daikon radish, spinach and/or salad mix, kale and/or swiss chard, cabbage and/or Brussels sprouts, garlic and onions. Other additions depending upon seasonal weather conditions. Herbs include sage and parsley* ORDER HERE
Full Box $60 per box (Feeds 6-8 adults, approx. 25lbs per box)
Mini Box $40 per box (Feeds 2-4 people, approx. 12lbs per box)
Pickup Date: Tuesday, November 22 
*production may vary and is weather/environment dependent
VITAL COMMUNTIES
See listings for vendors of locally raised meat and poultry from Vital Communities's Vital Guide. LEARN MORE HERE
THREE RIVER FARMERS ALLIANCE
TURKEYS
Pre-order a turkey through Three River Farmers Alliance from Lilac Hedge Farm. LEARN MORE HERE
OTHER ITEMS
Through Three River's Veggie-Go program,  pre-order a vegetable box, a Thanksgiving veggie box, or a charcuterie box. LEARN MORE HERE
WALPOLE VALLEY FARMS
Source farm-raised meat, including turkeys, and other farm products, online or in-store. LEARN MORE
ARCHWAY FARM
Offering turkey pies and reservations for fresh turkeys. Learn more
"It's time to make your 2022 Thanksgiving reservations or orders at these Seacoast eateries" roundup via Foster's Daily Democrat read more

Below are three resources for sourcing local farm and food products via the NH Department of Agriculture, Markets and Food and UNH Extension.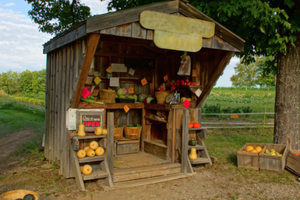 New Hampshire Farm Stand Directory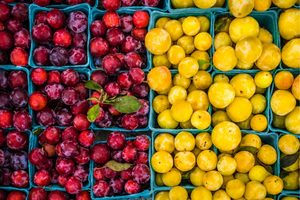 New Hampshire Farmers' Market Directory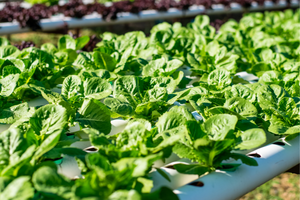 New Hampshire Farm Products Map